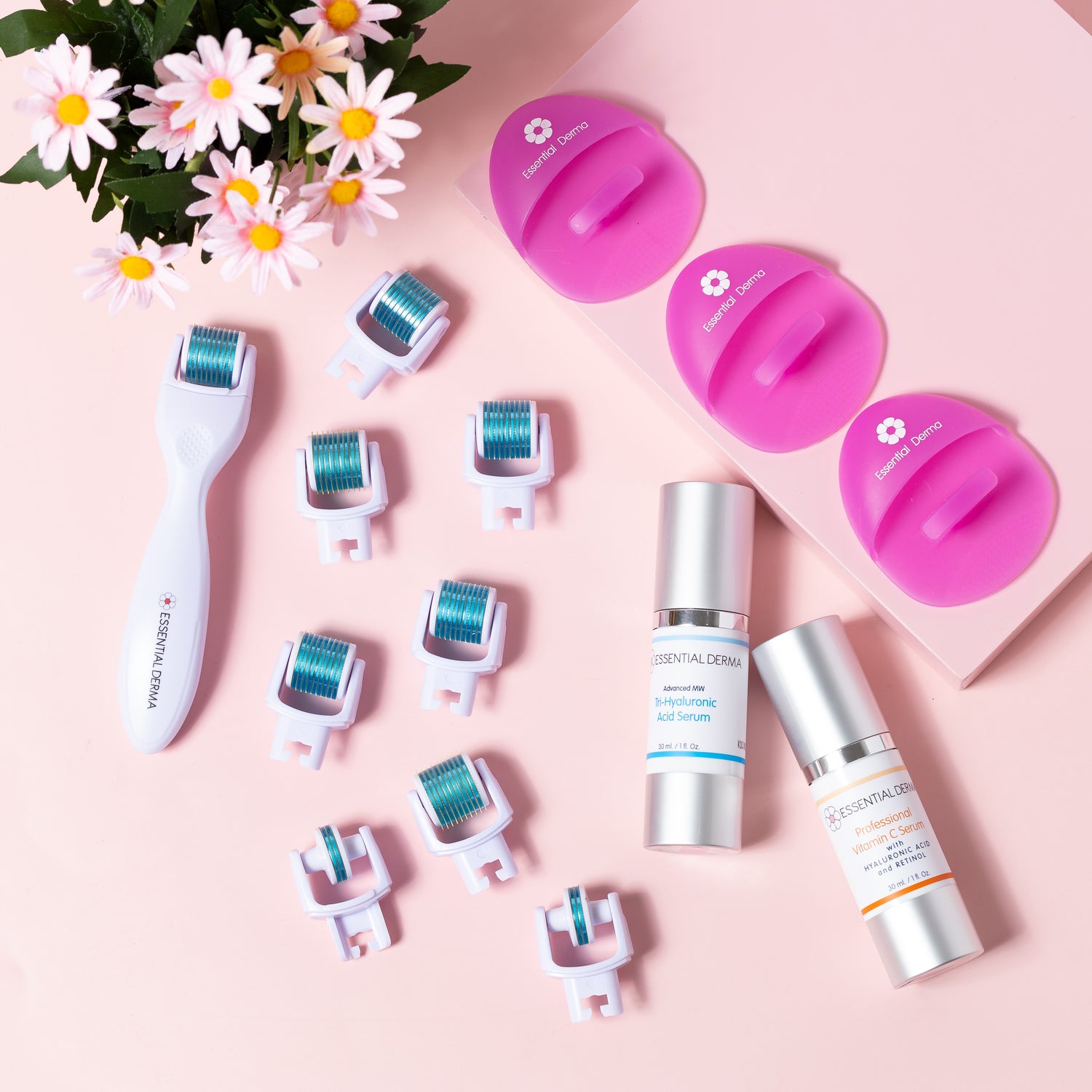 Dermaroller for Wrinkles & Anti-Aging
Australia's Best Derma Roller for Wrinkles. We are experts in at-home facial rejuvenation. Improve the appearance of wrinkles and premature aging by boosting your overall skin performance.
Skin Needling with a derma roller is a popular and cost-effective in-home treatment for wrinkles and premature aging.
The process involves using a microneedling device, which consists of a roller with tiny needles on its surface, to create small punctures in the skin. These punctures trigger the body's natural healing response, resulting in the production of collagen and elastin, the two proteins responsible for maintaining the skin's elasticity and firmness.
The most popular sizes for the face are 0.50mm and 1mm.
The increased collagen and elastin production produces rejuvenated skin that looks and feels healthier and more youthful. Additionally, the small punctures created by the dermaroller needles also allow for better absorption of skincare products, further enhancing the skin's appearance.
Overall, dermarolling is a simple and safe way to achieve a more youthful and radiant complexion.