Regular price
Sale price
$79.95
Unit price
per
Sale
Sold out
4 Instalments of $19.99 AUD
Suitable For People With

Deep Lines or Wrinkles
Deep or Severe Acne Scars
Scalp Hair Growth
Intermediate Users
What's Included

1.00mm Derma Roller x 1
Storage Case For Your Roller
How To Use

Usage - Monthly
1.00mm Derma Roller
This size roller will be your main device when working on your skin. You'll need to use this 1-2 times a month to see the best results.
Ingredients

Derma Roller Head
Medical Grade Titanium Needles (600 Needles).
Shipping & Returns

Australia: Free Shipping* (AusPost)
New Zealand: Express - $7.95 (DHL)
Singapore: Express - $19.95 (DHL)
Rest of World: Express - $19.95 (DHL)

*Free Shipping in Australia available on all orders over $49.

*Gift Cards Are Delivered Virtually and Instantly. No Physical Card Delivered.

See Full Shipping/Returns Policy
The Derma Roller falls into a special class of product known as a micro-needle roller.
This hand held device meant for both at home and medical practitioner use.
The device has 600 tiny needles built into the wheel that when rolled over the skin stimulate collagen and elastin which in turn promotes healthier skin cells.
When rolled over the skin it creates what we call a micro-channel in your skin which triggers the body's natural healing process to create brand new and healthy tissue to replace the imperfections or damage of older more tired looking skin.
Through testing, we have found that by doing this regularly you will be able to treat common problems such as wrinkles, skin aging, noticeable scars, cellulite treatment, stretch marks, hair regeneration and pigmentation issues.
Perhaps you just want smoother skin? This is perfect for you, with ongoing use you will have the healthiest smoothest skin possible.
View full details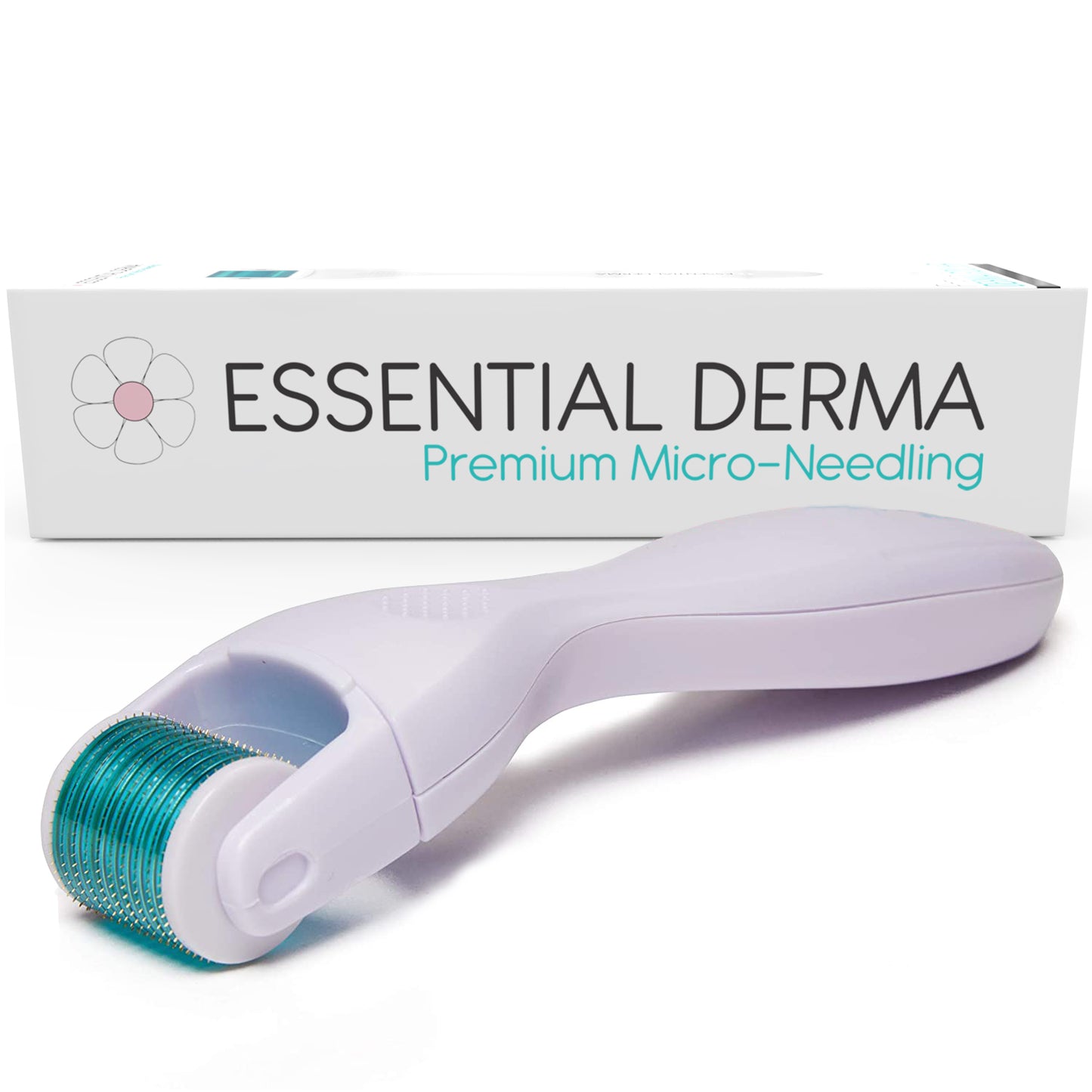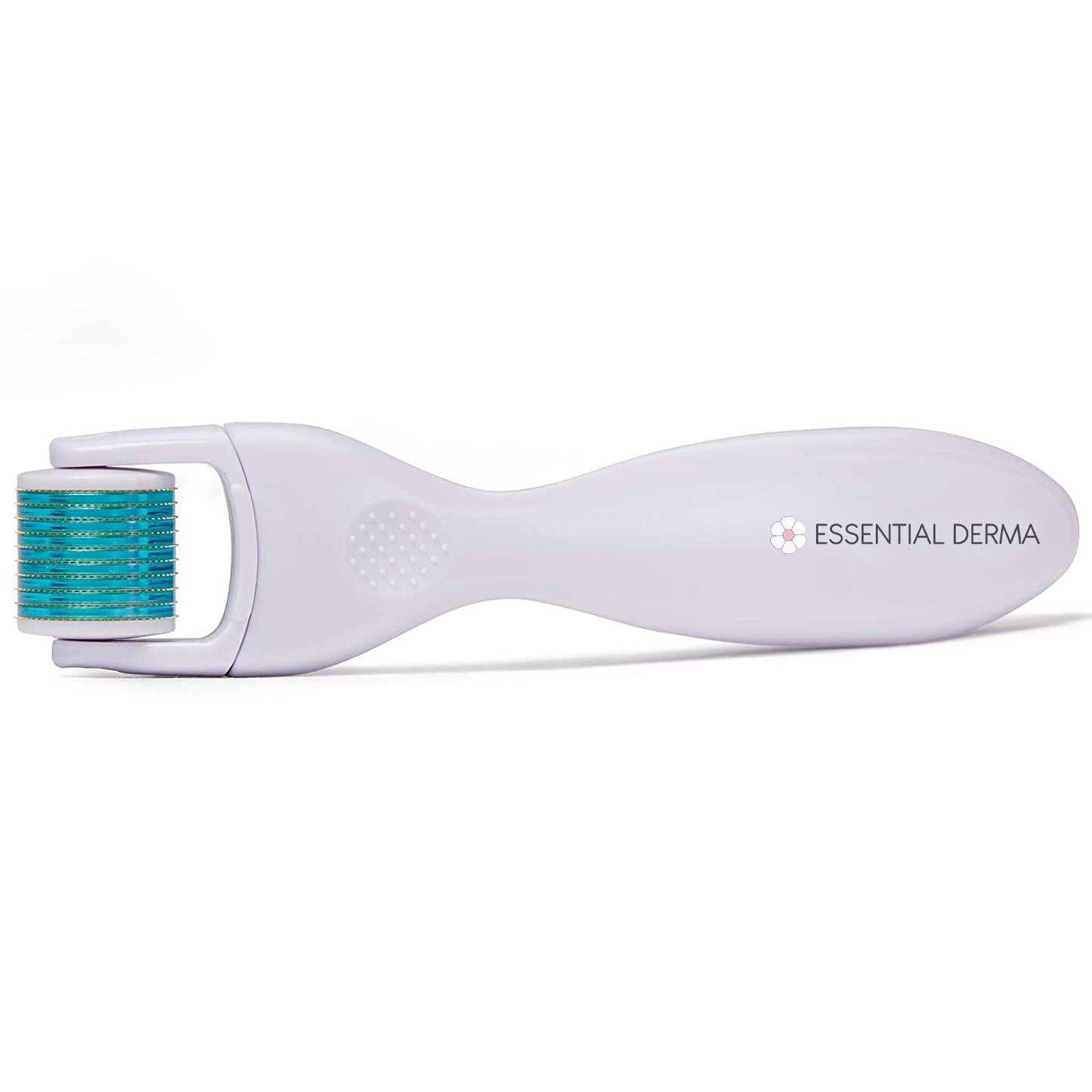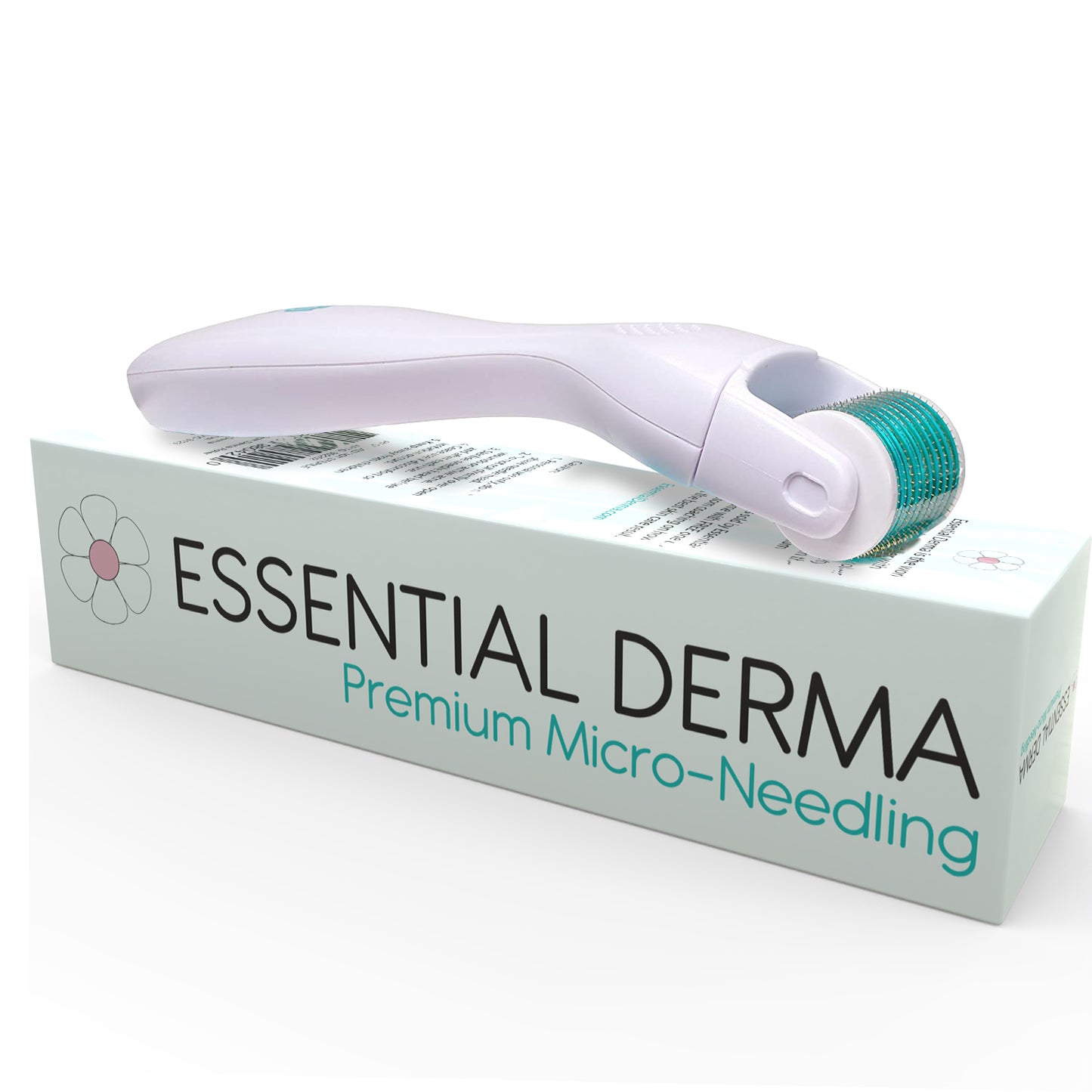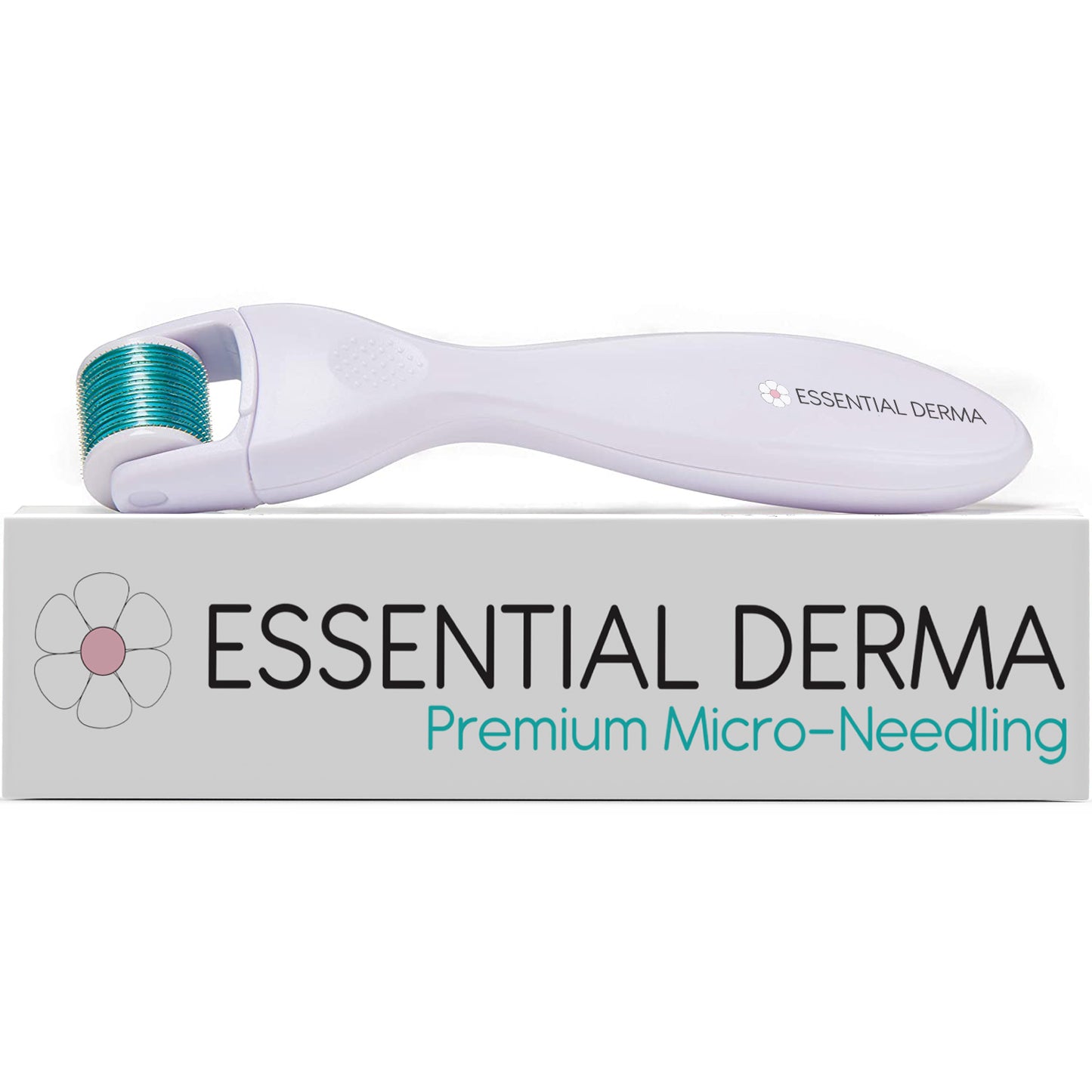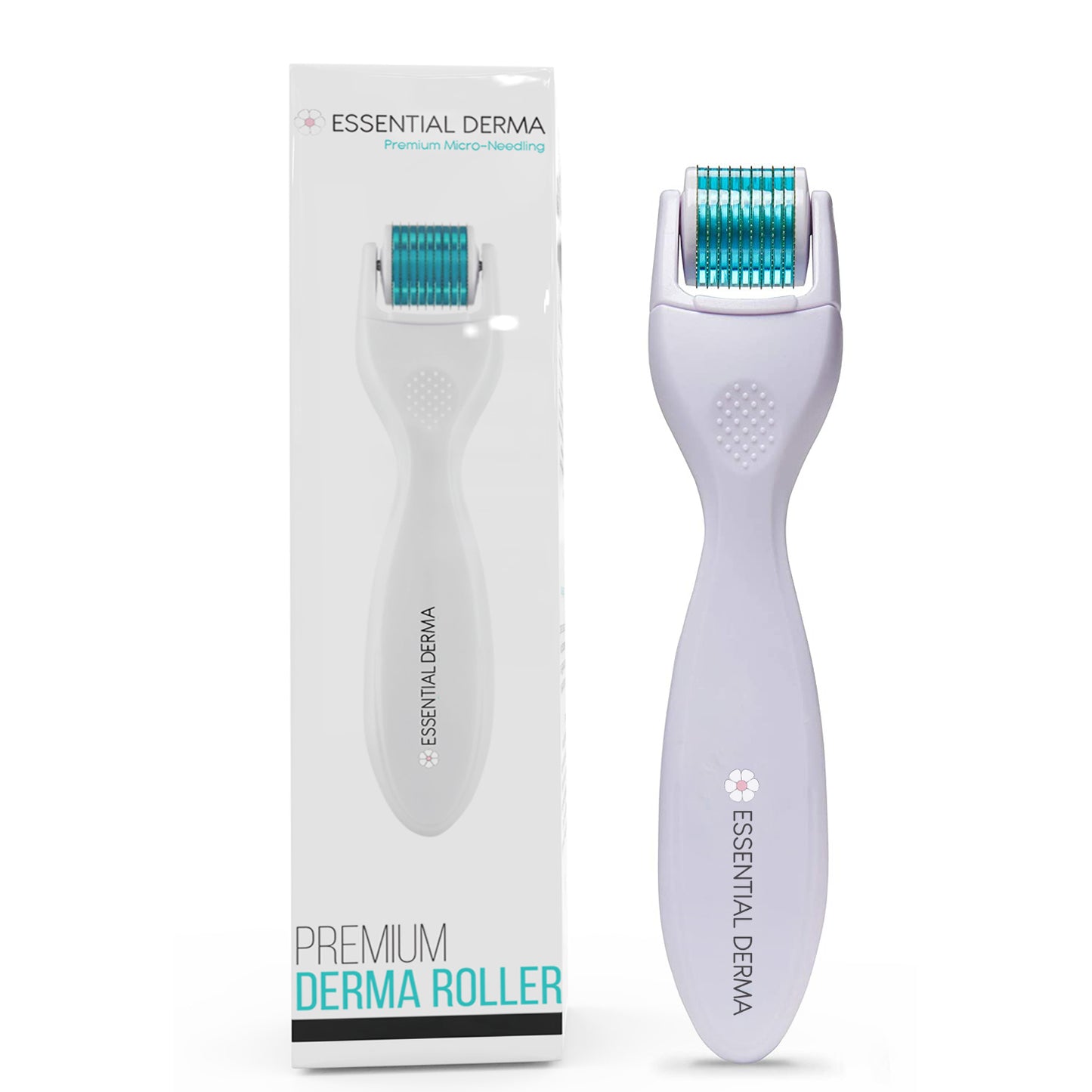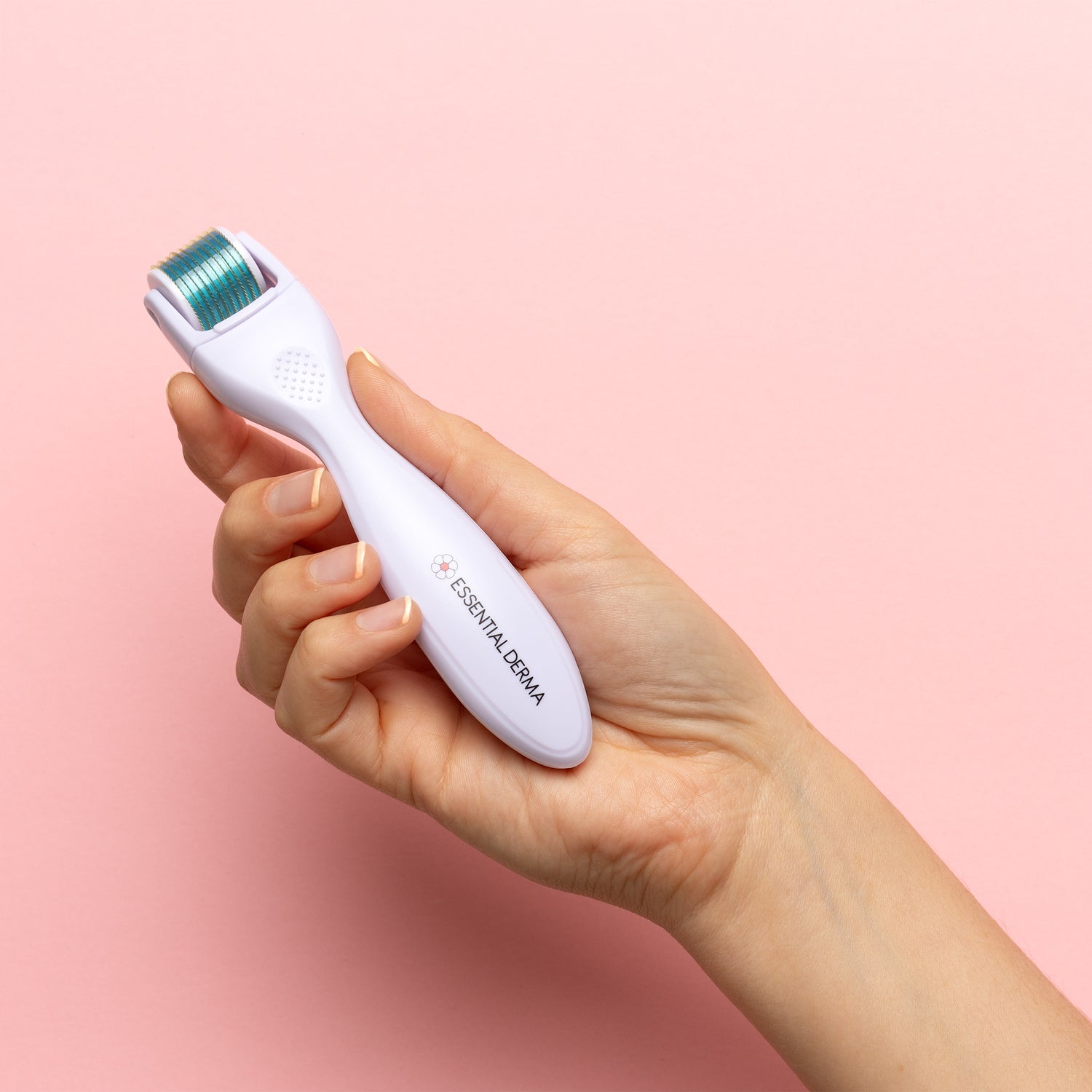 Why Buy Our 1mm Derma Roller?
Feels better already!
I've used the roller twice now and I can see results already! I feel much more comfortable doing this myself at home and not spending heaps at the clinic.
Skin Goal:
Anti-Aging/Pores/Wrinkles/Eyes
1mm dermaroller
I have used my new roller just once since I received it. My face went a bit red and tingly immediately after using, but calmed down quickly too. Looking forward to seeing results after a few uses, I hope!
Skin Goal:
Pigmentation Problems
Amazing
Love this Derma roller. I purchased two, one for me to use on my aging pigmentation skin and one for my teenage daughters acne scars and it has worked amazingly. Huge improvement already on my pigmentation and the difference in my daughters scaring is so dramatic. Will definitely purchase again. Also such a smooth transaction with Essential Derma and extremely fast delivery.
Skin Goal:
Hair Regeneration
Excellent
Love my roller and I have had great results. I find that my fine lines are improving each time I use the roller
Skin Goal:
Anti-Aging/Pores/Wrinkles/Eyes
Dermal Roller 1.0
I have only used i twice but liked what I saw. Service - exceptional. Information - detailed. Very happy
Skin Goal:
Pigmentation Problems
Derma Roller 0.5mm
I ordered the Derma roller 1mm but was accidentally sent the 0.5 mm. It turned out to be a good thing because I think the smaller size is better to start with since this is my first time using it. I had a few very small lines around my mouth and chin but have noticed only after one use that they have miraculously disappeared. I have some sun damaged rough skin on my nose, I noticed that was much better after using the Derma roller. I also found the process relatively painless, my skin on my face was quite red afterwards but only for about an hour. I am very happy with my purchase and look forward to using it again and seeing the results the next time I use it.
Skin Goal:
Pigmentation Problems
It helps with melasma
I bought the 1mm size by mistake but I'm glad that I did because my skin tolerated it well considering its my first time microneedling. My skin looks and feels so bright and moist now; it's as though I am using expensive moisturiser even though I have not changed my moisturiser. I noticed after the second use, my melasma is lighter. I'm very happy about that and plan to continue purchasing the roller refill.
Easy to use
Product works an absolute treat
Skin Goal:
Anti-Aging/Pores/Wrinkles/Eyes
My skin came alive
I love that the products I use really feel they are sinking in … and my skin feels alive .. I bought the cleaning wipes in big pack so I can actually really use it properly.. love it
Skin Goal:
Pigmentation Problems
Easy to use
My skin feels great after a very short time of use. My friends have commented that I look fresher.