Regular price
Sale price
$79.95
Unit price
per
Sale
Sold out
4 Instalments of $19.99 AUD
Suitable For People With

Anti-Aging & Wrinkles
Mild to Moderate Acne Scars
Enlarged Pores
Pigmentation Correction
What's Included

0.50mm Derma Roller x 1
Storage Case For Your Roller
How To Use

Usage - Fortnightly
0.50mm Derma Roller
This size roller will be your main device when working on your skin. You'll need to use this 2-4 times a month to see the best results.
Ingredients

Derma Roller Head
Medical Grade Titanium Needles (600 Needles).
Shipping & Returns

Australia: Free Shipping* (AusPost)
New Zealand: Express - $7.95 (DHL)
Singapore: Express - $19.95 (DHL)
Rest of World: Express - $19.95 (DHL)

*Free Shipping in Australia available on all orders over $49.

*Gift Cards Are Delivered Virtually and Instantly. No Physical Card Delivered.

See Full Shipping/Returns Policy
Is your skin getting you down?
You're not alone. Embarrassing skin conditions and aging skin are a confidence-crushing reality for many Australian women.
Reduced skin-confidence affects self image and can leave you feeling anxious, angry and overwhelmed.
Here's the good news
You're in the right place - we can help.
Derma Rollers are the proven solution for enhancing the appearance of your skin. Our handheld Derma Roller uses tiny micro-needles to unlock the body's natural healing process and promotes healthier skin cells.
Simple concept. Exceptional results.
Our unique 600 micro-needle design promotes the formation of brand new healthy tissue to replace skin imperfections, damage, scarring, and aging skin. As you roll the device over your skin the body responds by producing collagen and elastin. The result is beautiful new skin that you can be proud of every single day.
Extensive testing has shown that regular use can improve many common skin conditions such as wrinkles, skin aging, scarring, cellulite, stretch marks, hair regeneration and pigmentation issues.
Important note: we recommend using our Derma Rollers with our serums for a complete solution that delivers the best results.
Does it actually work? Absolutely!
Our Derma Rollers have helped thousands of Australian women increase their confidence and improve their lives with clear, radiant looking skin.
We also offer a 100% satisfaction guarantee because we genuinely believe in the quality of our products.
Are Derma Rollers safe?
Yes! Derma Rollers have been tested extensively with many studies now publicly available online. We are Australia's number 1 safety-certified supplier and only sell safe, high-quality products to our customers.
Do you sell any cheap Derma Rollers?
No! We refuse to compromise on quality or risk the safety of our customer family. We only sell top-tier Derma Rollers that meet the rigorous standards that we set. Many of our cheaper competitors offer inferior quality products that we consider dangerous and simply won't sell.
Skin confidence today not tomorrow!
Don't waste another day hiding from the mirror or avoiding events. Make today the day that you regain your skin-confidence and improve your quality of life forever with Essential Derma.
Would your life be better with fresh, radiant skin?
We'll wait for your review to find out.
View full details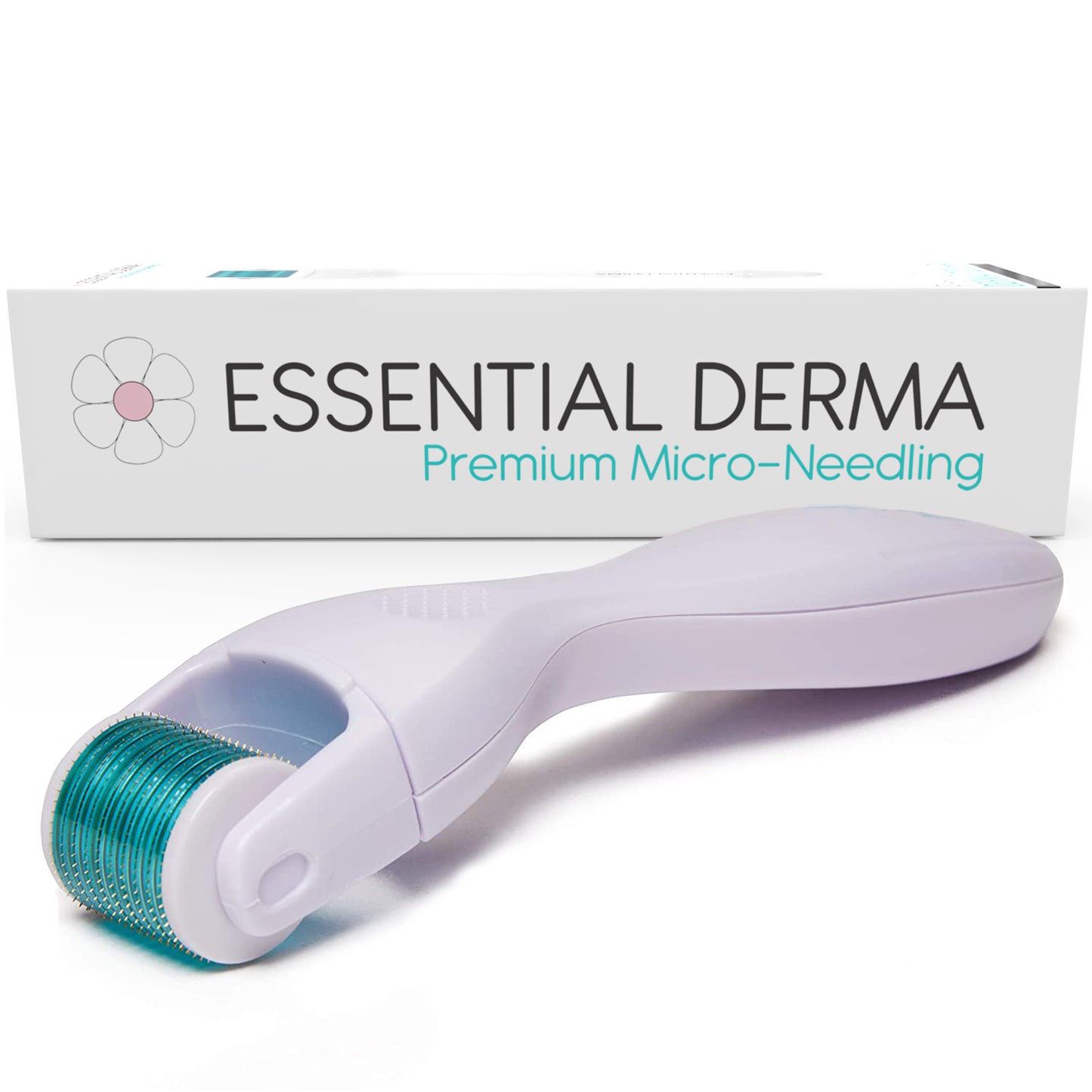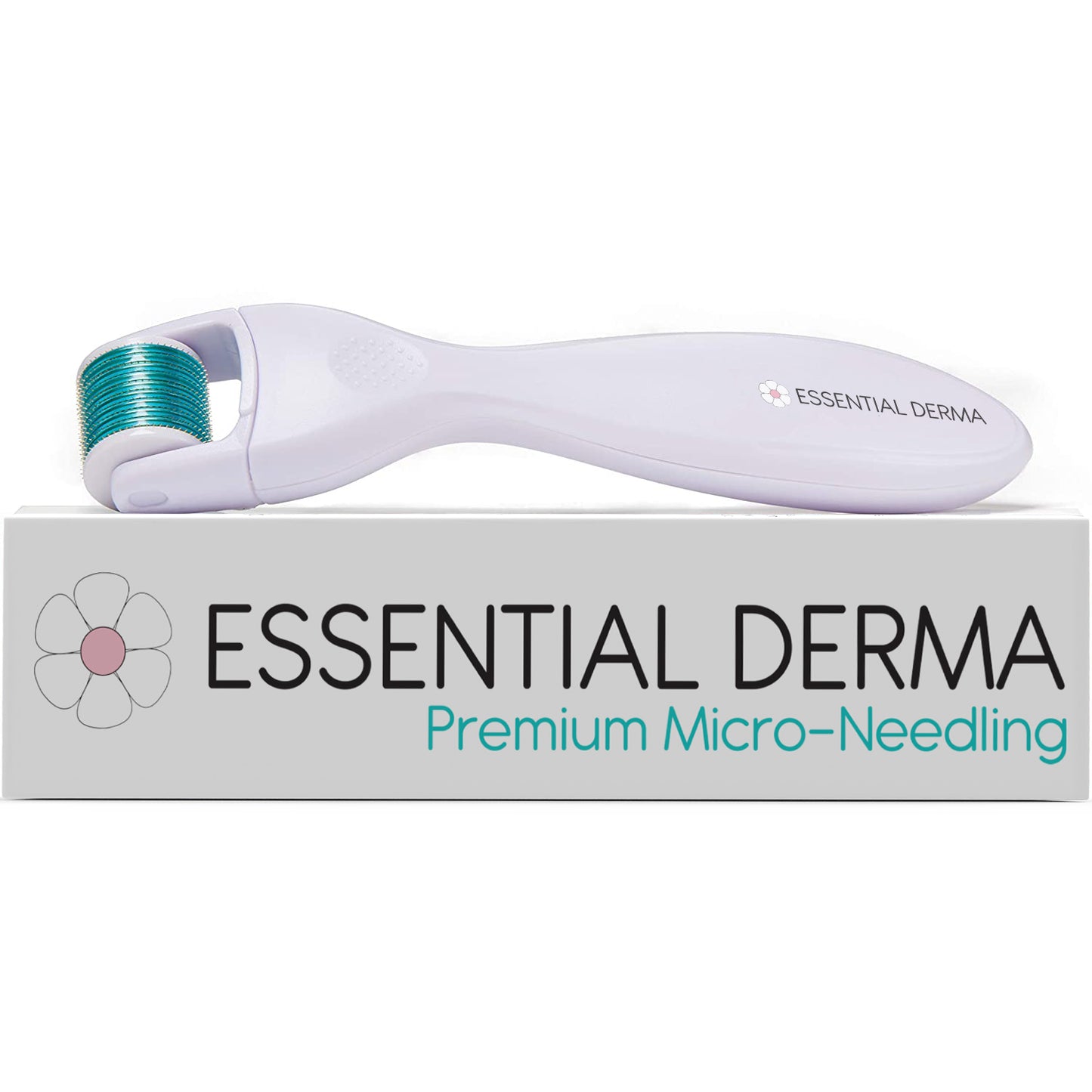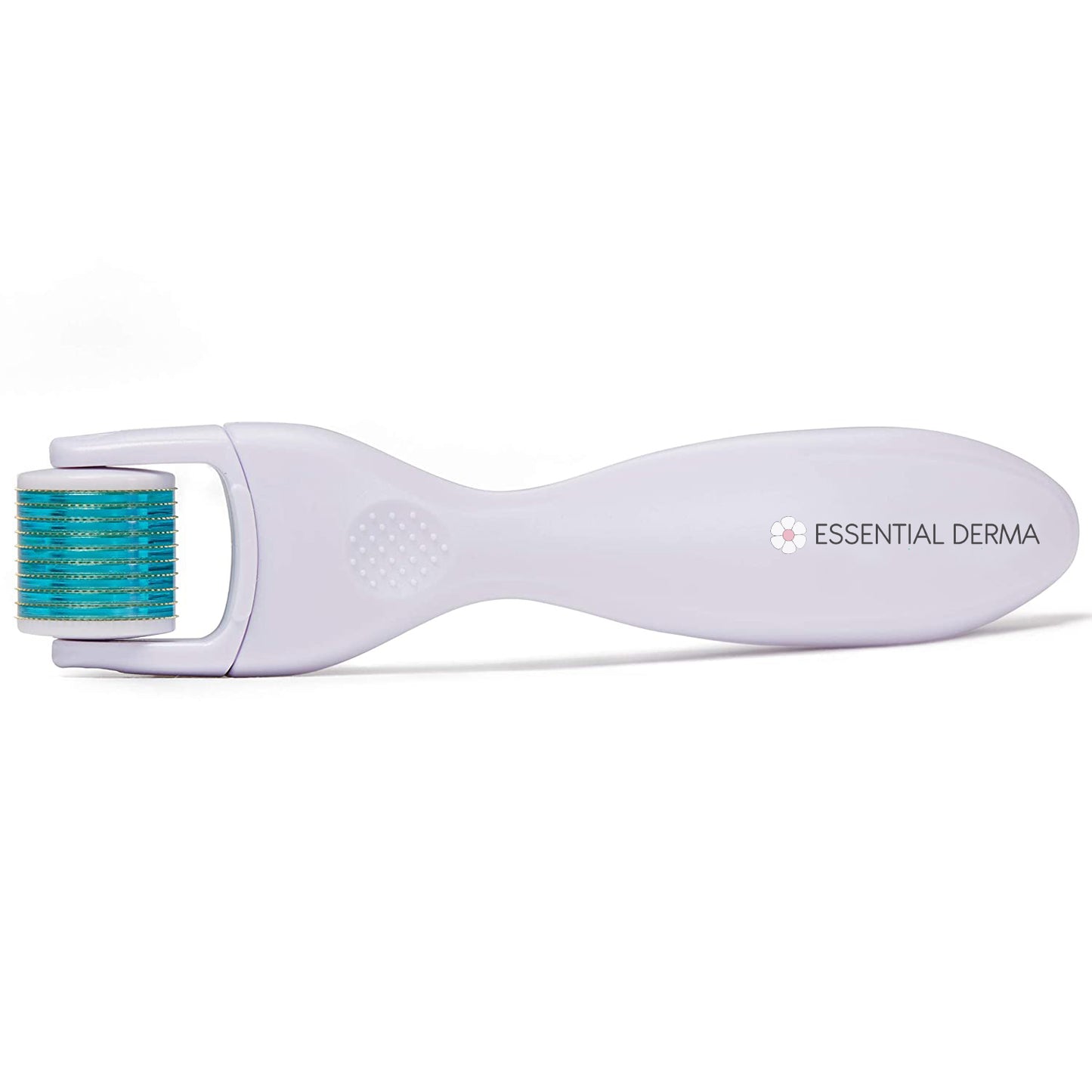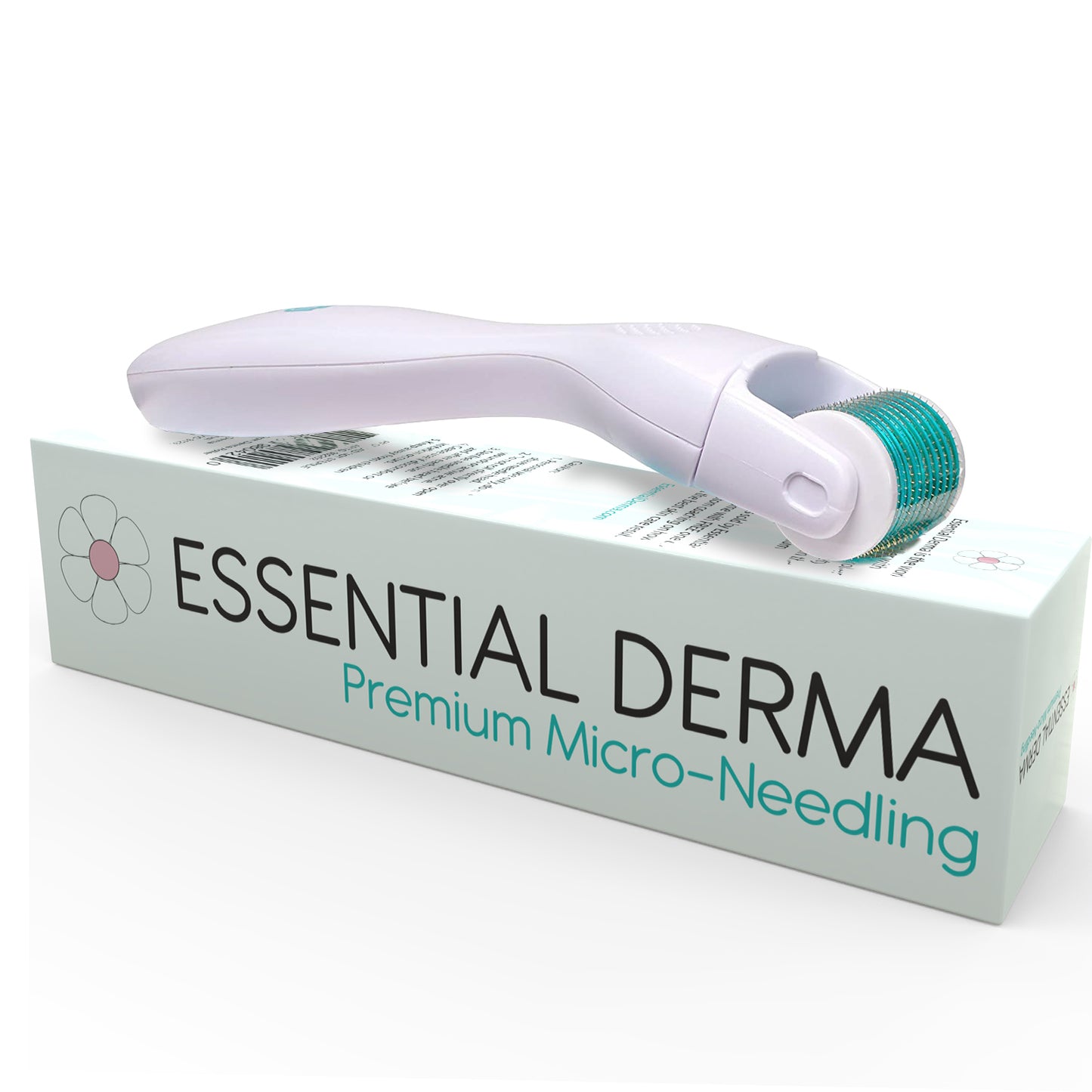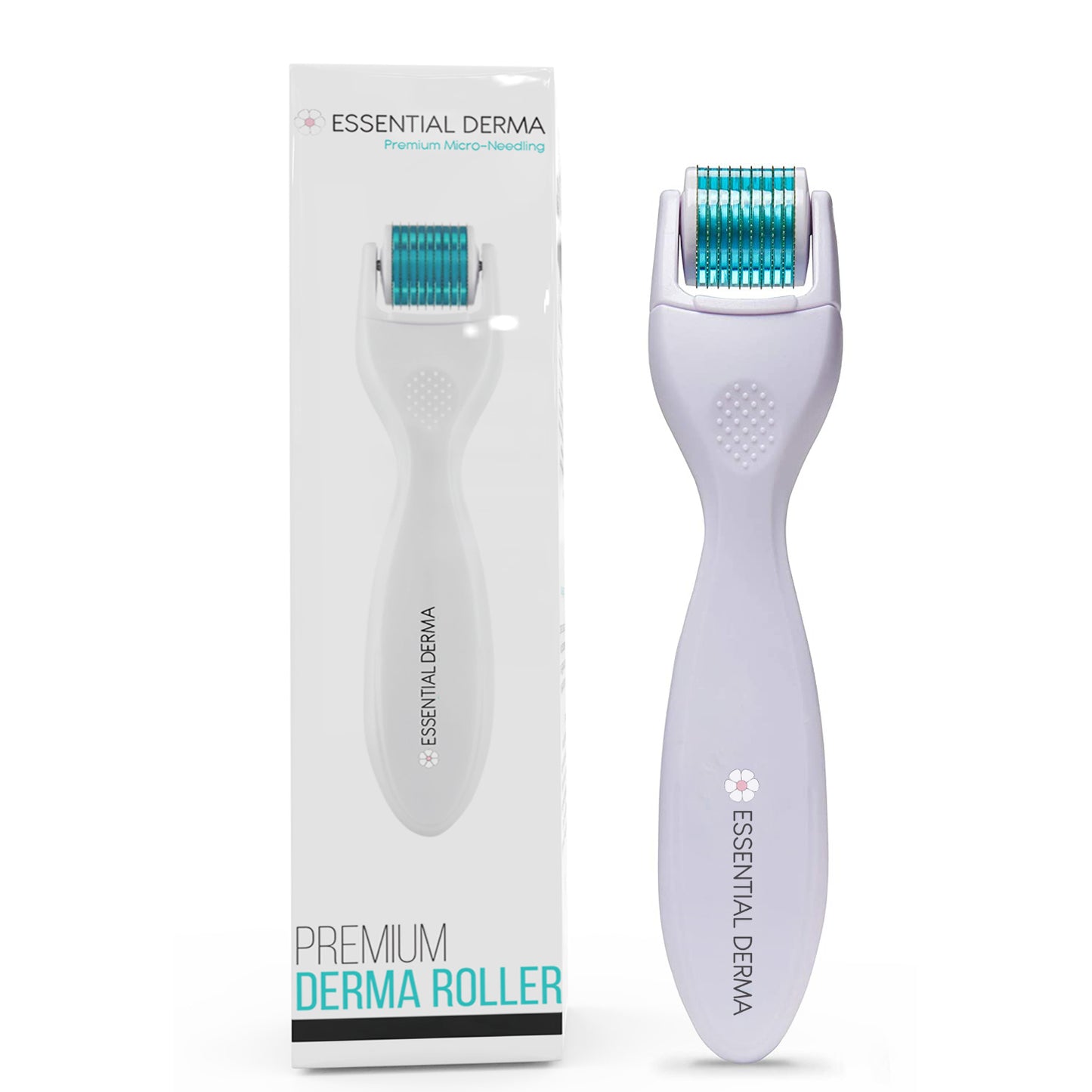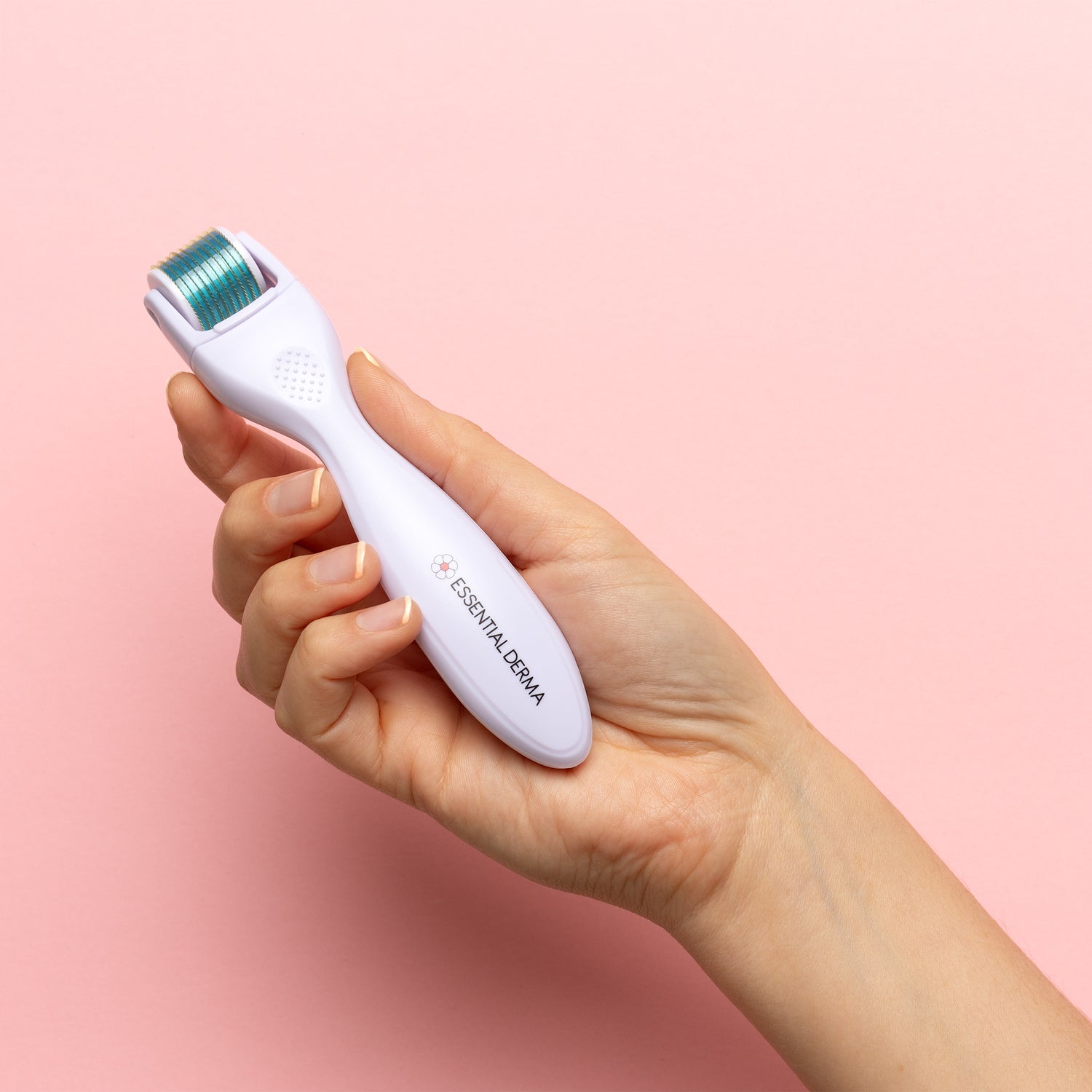 Why Buy Our 0.5mm Derma Roller?
Skin Goal:
Anti-Aging/Pores/Wrinkles/Eyes
0.5mm roller perfect for home use
I have used several brands of rollers on the market and the essential dermaroller has been the best so far. It's super sharp and feels well made. Skin looks so fresh after just one use. The customer service and delivery is faultless.
Skin Goal:
Anti-Aging/Pores/Wrinkles/Eyes
Derma roller nice and easy to use, Australian company
Excited to receive my derma roller, nice and simple to use. Have used once, only received last week so
too early to report results, I will post another review down the track.
Skin Goal:
Anti-Aging/Pores/Wrinkles/Eyes
Dreamer
Have not yet seen any results, alas but still hoping. Top marks for service
Skin Goal:
Anti-Aging/Pores/Wrinkles/Eyes
V
Happy with my Essential Derma Roller. Skin feels refreshed and tight. I have noticed that it leaves my skin smooth after with the use of a serum. The roller comes with complete instructions that a beginner like myself is able to use with ease. A great addition to my skincare routine
Skin Goal:
Anti-Aging/Pores/Wrinkles/Eyes
A good addition to my skincare routine.
Skin Goal:
Anti-Aging/Pores/Wrinkles/Eyes
Essential Derma, essential beauty tool
I am very happy with my derma roller from essential derma.
I did my research and discovered this Australian company.
Essential derma gave me all the information I needed to choose the correct needle size for my skin type and what I was looking for in a derma roller.
I have used this once a week for a month and already see results in my skins complexion and it looks and feels firmer.
Thankyou
I highly recommend
Skin Goal:
Anti-Aging/Pores/Wrinkles/Eyes
Very happy
I love this roller, my skin is so soft after using it. I was pleasantly surprised, skin has never felt like this before. Very good quality product, thank you
Skin Goal:
Anti-Aging/Pores/Wrinkles/Eyes
Amazing
A got the derma roller. Well what can I say money well spent. I use it every night and my skin feels tighter dark spots are lighter and it's easy to use.
Skin Goal:
Pigmentation Problems
Premium 0.5 Derma Roller
Essential Derma provide excellent customer service and top quality derma rollers that come well packaged in protective case.
I purchased the 0.5 derma roller to help my lotions seep deeper to help tackle fine lines and pigment and already see the benefits of its use. I highly recommend this product.
Acne scars
I have used the roller twice on my face and my acne scars has become shallow.