Regular price

Sale price

$79.95

Unit price

per

Regular price

$189.95

Sale price

$99.95

Unit price

per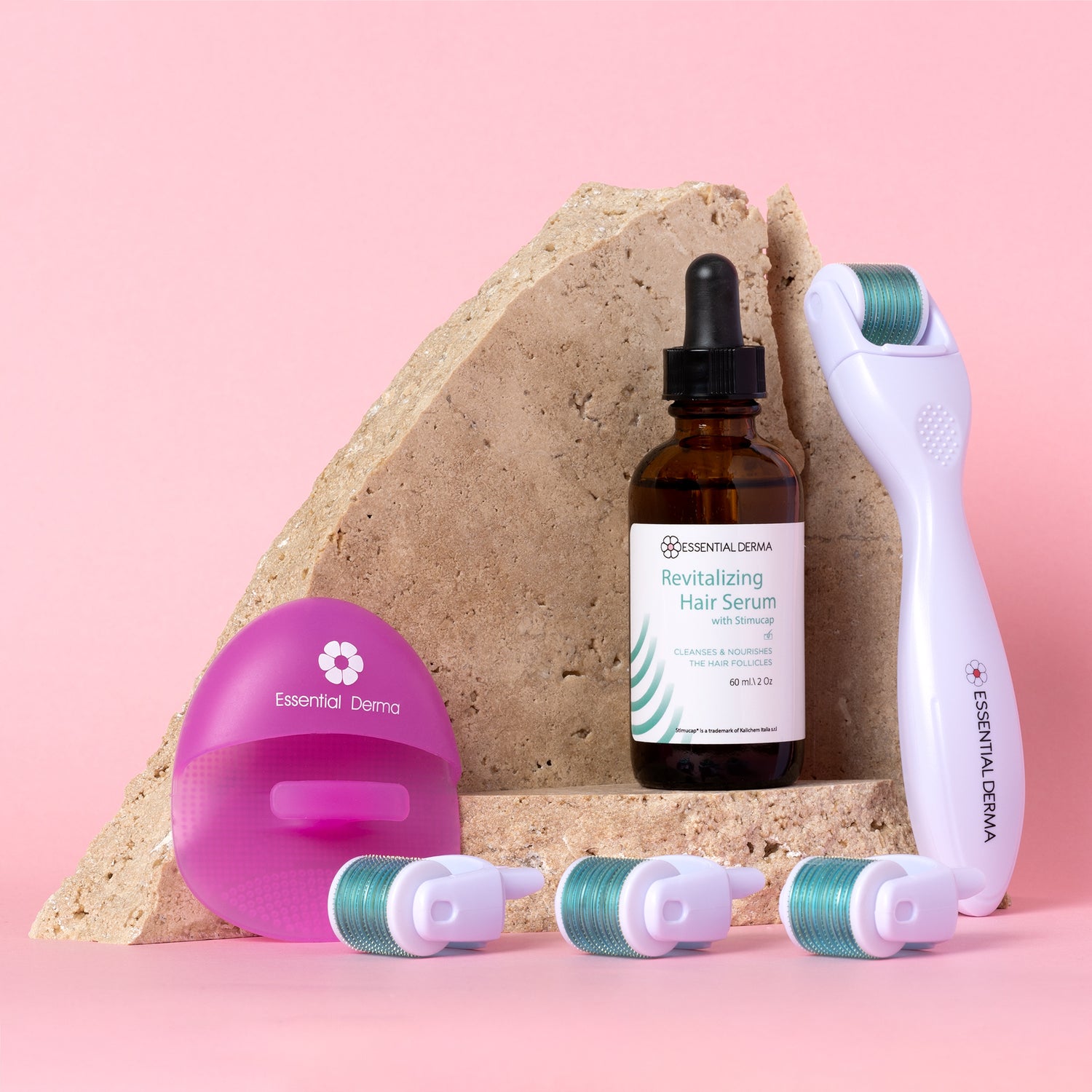 Dermaroller For Hair Growth
Shop Australia's No.1 Derma Roller for Hair Growth. Experts in hair growth of the scalp, eyebrows and face. Suitable for both women and men suffering from lack of hair growth.
When it comes to using a derma roller for hair growth, it is crucial to select the appropriate needle size. The most effective needle size for promoting hair growth on the scalp, eyebrows, and facial hair is 1mm.
This size needle is small enough to create micro-injuries without causing damage or pain, yet large enough to stimulate collagen production and increase blood flow.
These needles are used to create micro-injuries on the scalp, which triggers the body's natural healing response and increases blood flow to the area. This increased blood flow brings with it essential nutrients and oxygen that are necessary for optimal hair growth.
In addition to promoting hair growth, using a derma roller for hair loss can also be highly effective. The increased blood flow can help to strengthen and nourish the hair follicles, thereby preventing hair loss in the first place.