Regular price
Sale price
$49.95
Unit price
per
Sale
Sold out
4 Instalments of $12.49 AUD
Buy in Bulk & Save:
Single:
$49.95 per head
3 Pack:
$33.31 per head (33% OFF)
6 Pack:
$24.99 per head (50% OFF)
9 Pack:
$22.21 per head (56% OFF)
*For 2.00mm or 2.50mm - See
Body Roller Head
Suitable For People With

Mature Aged or Dull Skin
Lines & Wrinkles
Acne Scarring
Crows Feet & Smile Lines
Pigmentation Issues
Enlarged Pores
Hair Growth
Dark Eyes
How To Use

Usage - Depends on Size
Standard Roller Head
This roller head comes in multiple sizes and can be used multiple times per month, depending on the size chosen.
Ingredients

Derma Roller Head
Medical Grade Titanium Needles (600 Needles).
Shipping & Returns

Australia: Free Shipping* (AusPost)
New Zealand: Express - $7.95 (DHL)
Singapore: Express - $19.95 (DHL)
Rest of World: Express - $19.95 (DHL)

*Free Shipping in Australia available on all orders over $49.

*Gift Cards Are Delivered Virtually and Instantly. No Physical Card Delivered.

See Full Shipping/Returns Policy
The No.1 Best Selling Replacement Head for your Derma Roller
This 600 Needle Derma Roller Head is the No.1 selling size head that can be used on all areas of the face and body.
It comes in all 6 of our needle length sizes and can be clipped onto your existing handle with ease.
Remember to choose the right needle length for the area you want to use it on, some needle lengths are too large for the face so use our "what size do you need?" tool above if you're unsure.
All of our heads are interchangeable, which means you only need one handle for life.
View full details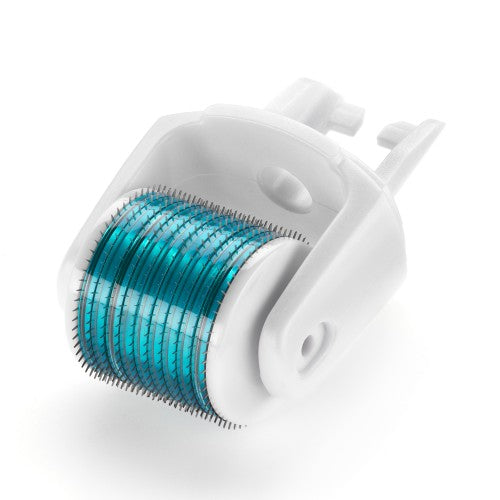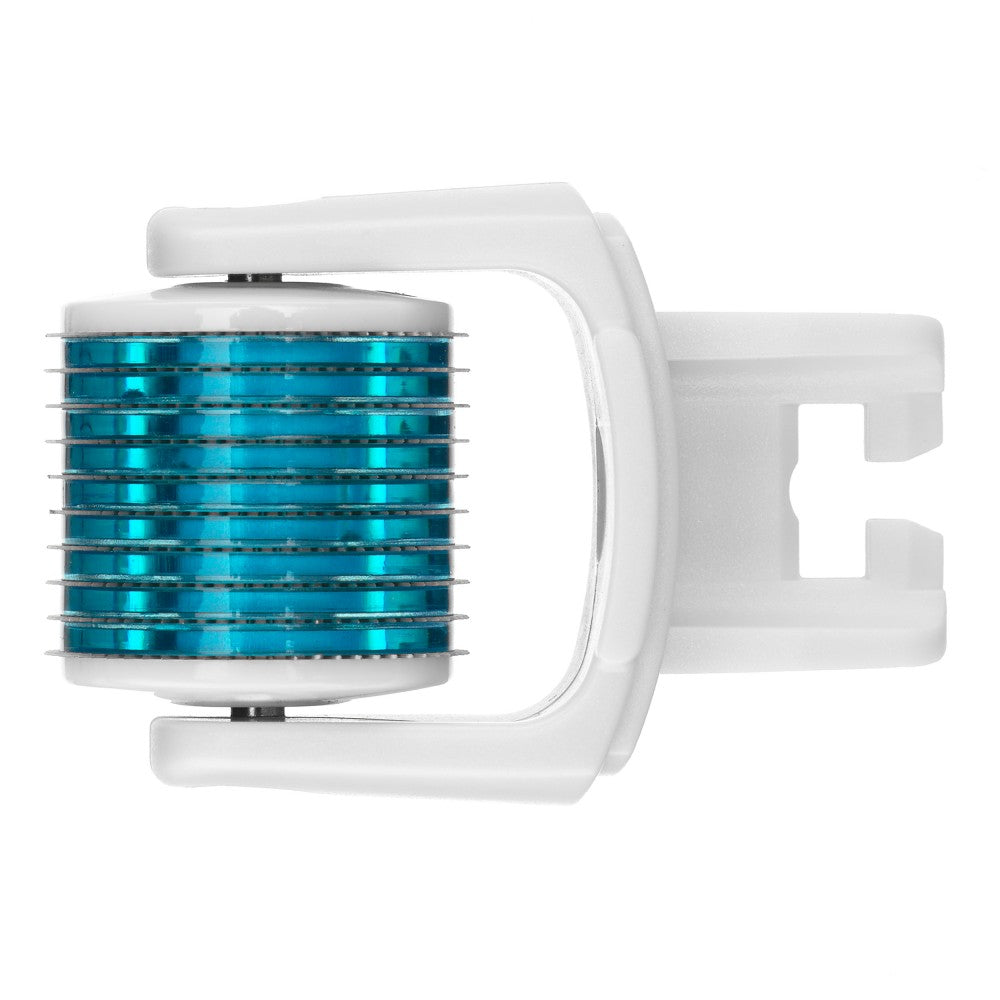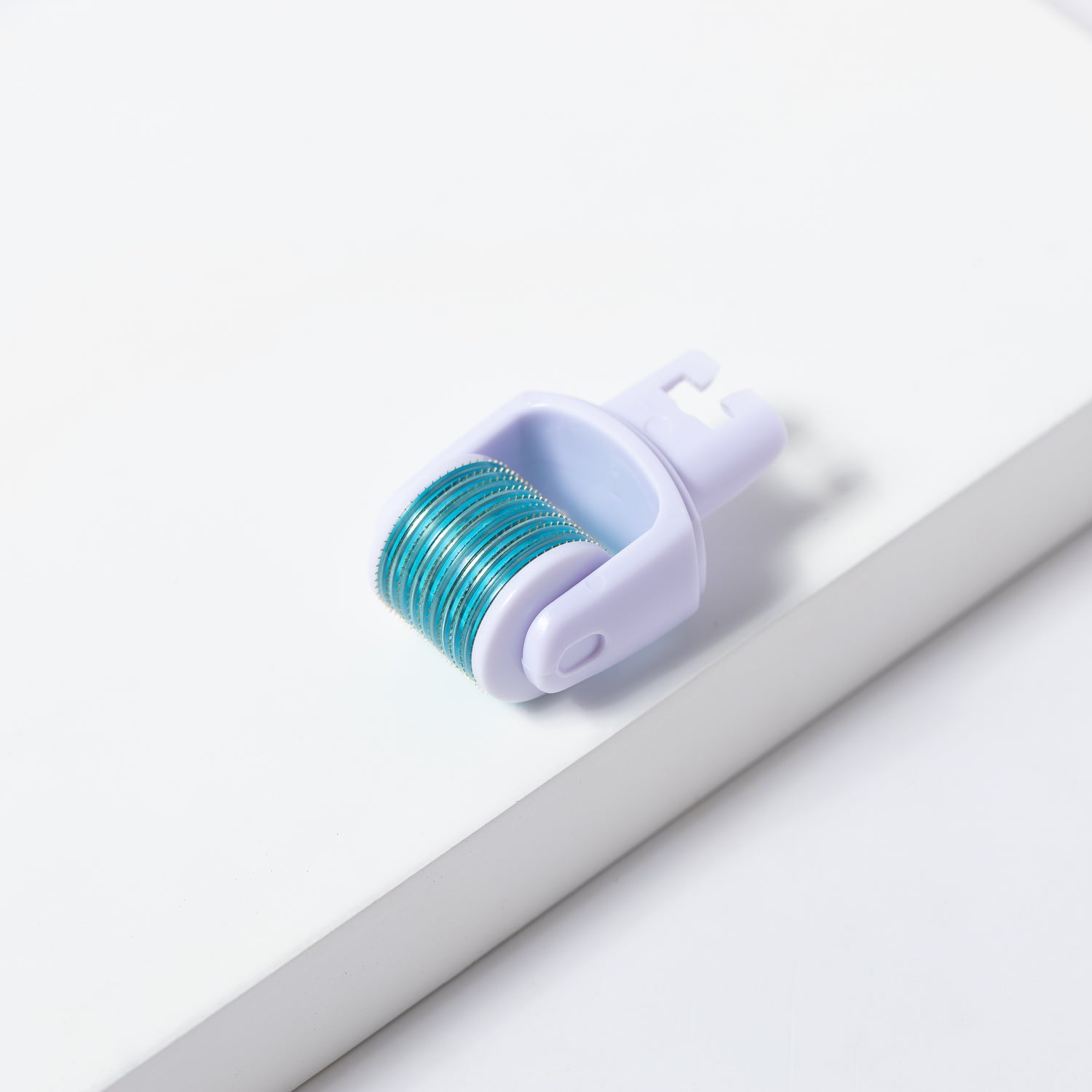 Why Buy Our Standard Replacement Head?
Loooove this !
I am so glad I decided to start derma rolling it has helped my acne and acne scaring so much. I was really struggling with my skin for a while so I started using this 7 months ago and haven't looked back. The results are amazing
Skin Goal:
Anti-Aging/Pores/Wrinkles/Eyes
Great product
Used the.5mm and now into the 1mm. Super easy to use! Smooth skin always!
Skin Goal:
Anti-Aging/Pores/Wrinkles/Eyes
D. E.
Can feel it working. Don't know if I have noticed any difference but it feels good. I'm impatient!
Skin Goal:
Anti-Aging/Pores/Wrinkles/Eyes
Love this
I use the derma roller once a week, followed by the hyaluronic acid serum. I've kept up this routine for 2 years now and I always receive comments on how good my skin looks. My husband tells me my skin is glowing and looks really healthy. I definitely see the benefits of this and would highly recommend.
Skin Goal:
Anti-Aging/Pores/Wrinkles/Eyes
Very very good services.I am recommending this company
Skin Goal:
Anti-Aging/Pores/Wrinkles/Eyes
Derma skin care review
Impressed with the service. Not noticing any improvement yet (sigh!) But maybe it's too soon. Being a woman, if I want something, I want it NOW, or preferably sooner
Skin Goal:
Anti-Aging/Pores/Wrinkles/Eyes
Customer service
The customer service is absolutely amazing 🤩 everybody is so nice and helpful .
Skin Goal:
Anti-Aging/Pores/Wrinkles/Eyes
Re Derma Roller & replacement head
I thought I would try the Derma roller for my chin area which unfortunately was beginning to show the effects of ageing associated with menopause. (I have read that it is often referred to as 'golf ball chin' grrr!). After doing some research, I decided to try microneedling with the Derma Roller. I began using it once every 10-14 days and I was beginning to see some results. Unfortunately, I accidently dropped the derma roller on the bathroom floor and the roller cracked in half, so I stopped using it for a while. That is when I noticed that my skin missed the benefits of using the dermroller. Luckily, I was able to buy a replacement head. Overall, I am happy with the product/ service that it is provided and it is reassuring to know that Essential Derma is an Australian Company that has been around for many years.
My Second head replacement
The first time I used the derma roll it was in March of 2021 i had used it for 2 months, and stopped when I had used it a total of 12 times. It made my ice picks less visible I ended up taking a break before ordering another needle head. Made an order for a replacement last months and I have only used 3 times and it's like a magical wand that works overnight. My skin after derma rolling the next day is so much softer and my ice pick scars even up close I can barley see them.
Derma roller replacement head
Great product, will buy again.