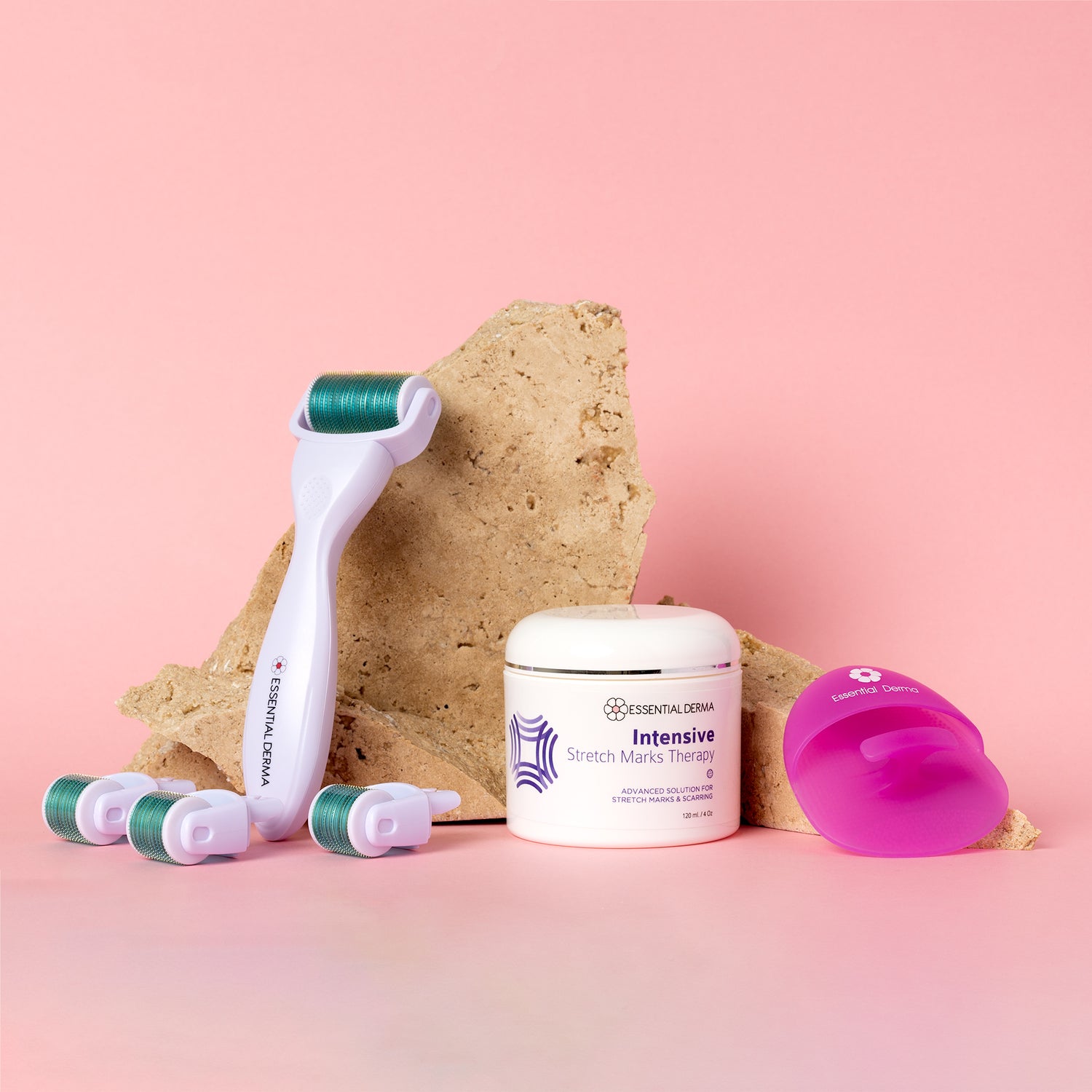 Dermaroller for Stretch Marks
Australia's Best Derma Roller for Stretch Marks. Experts in mild to severe stretch marks. Improve the appearance of stretch marks by promoting your body's natural healing mechanism.
Microneedling with a derma roller is a highly effective treatment for stretch marks. The tiny needles on the roller create micro-injuries in the skin, which triggers the body's natural healing response. This results in the production of collagen and elastin, which helps to improve the appearance of stretch marks.
In addition to promoting collagen and elastin production, skin needling with a derma roller also increases blood flow to the area, which can help to improve the overall health of the skin.
This can lead to a reduction in the appearance of stretch marks, as well as a general improvement in the texture and tone of the skin.
The best dermarolling needle size for stretch marks depends on the severity of the marks. Minor stretch marks can be treated with 1.50, while more severe ones should be treated with a 2mm or 2.5mm.
One of the unique benefits of using a dermaroller for stretch marks is that it can be done at home. This allows for flexibility in terms of the treatment schedule and eliminates the need for costly in-office treatments.